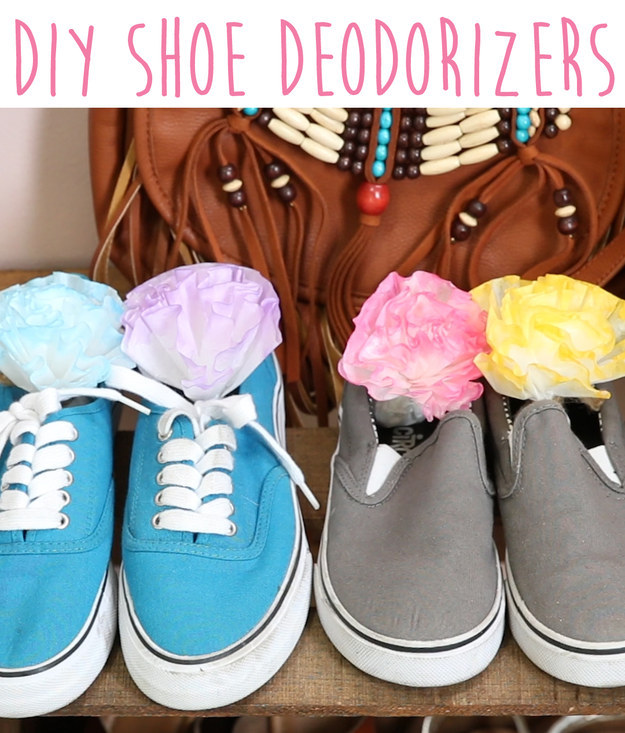 (buzzfeed)
Step One:
Gather materials-
-Baking soda
-Essential oil
-Coffee filters
-Twine
-Water colors
-Small bowl
Step Two:
"Mix together 1/4 cup of Baking soda with 5-10 drops of Essential oil in the scent of your choice. Mix well."
Step Three:
"Scoop 1/2 tablespoon of the Baking soda + essential oil mixture into a coffee filter." 
Step Four:
"Gather the edges to the center to contain the powder. Double up with another layer of coffee filter."
Step Five:
"Tie with a 5" piece of twine. Double-knot for security."
Step Six:
"Dip your paintbrush in water, then in the paint in the color of your choice, and then back in the water to dilute the color. Then brush lightly over the edge of the 'petal' part. When the whole area is covered, lightly go over it again with a slightly darker color to add depth and texture."
Step Seven:
"Let dry."
COMPLETE!