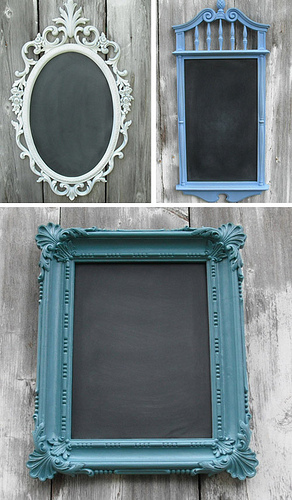 (flickr)
Step One:
Gather materials-
-Vintage picture frame
-Chalkboard paint
-Paint
-Paint brushes
-Old newspaper
-2 cups of water 
Step One:
Place news papers down on your surface so you don't get paint everywhere.
Step Two:
Paint the inside of your frame with the CHALKBOARD paint. (if you can separate the back from the frame, you can do the next step in one step!) Let dry.
Step Three:
Once the chalkboard paint is dry, place a piece of newspaper over it. Paint the frame a fun color. Let dry.
Done!