Summer is just around the corner! With summer and spring time come sunshine, sweet tea and even sweeter music. Check out this lineup:
Country Music Festivals
MAY 2016
Stagecoach Music Festival
Indio, CA
April 29th-May 1st

(popsugar)
Lonestar Jam
Austin, TX
May 7th-May 8th

(texasperformingarts)
Crude Fest Texas Music Festival
Midland, TX
May 12th-May 14th

(thecrudefest)
Tree Town Music Festival
Forest City, Iowa
May 26th-May 29th

(twitter)
Country 500
Daytona, FL
May 27th-May 29th

(clickorlando)
Bayou Country Super Fest
Baton Rouge, LA
May 28th-May 29th

(wgno)
Texas Frog Fest
Crystal Beach, TX
May 28th-May 29th

(lonesurvivorfoundation)
JUNE 2016
Bunbury Music Festival and Buckle Up
Cincinnati, OH
June 3rd-June 5th

(jambase)
Country Summer
Santa Rosa, CA
June 3rd-June 5th

(countrysummer)
Hank Williams Festival
June 3rd-June 4th

(pinterest)
Rock the South Music Festival
Cullman, AL
June 3rd-June 4th

(al)
Patriotic Festival
Virginia Beach, VA
June 3rd-June 5th

(patrioticfestival)
Shipkicker Country Music Festival
Long Beach, CA
June 4th

(queenmary)
CMA Music Festival
Nashville, TN
June 9th-June 12th

(siriusxm)
Winstock '16
Winstead, MN
June 10th-June 12th

(minnesotacountry)
Carolina Country Music Festival
Myrtle Beach, SC
June 10th-June 12th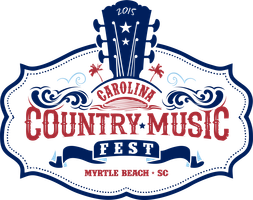 (eventbrite)
Taste of Country Music Festival
Hunter, NY
June 10th-June 12th

(huntermtn)
Country USA Oshkosh
Oshkosh, WI
June 14th-June 18th

(songkick)
Big Horn Country
Sheridan, WY
June 16th-June 18th

(bighorncountry)
Headwaters Country Jam
Three Forks, MT
June 16th-June 18th

(catcountry1029)
Moondance Jammin' Country Fest
Walken, MN
June 17th-June 18th

(music-festivals.wanderbat)
Country Fest
Cadott, WI
June 16th-June 19th

(countryfest)
Windy City LakeShake
Chicago, IL
June 17th-June 19th

(lakeshakefestival)
Kicker Country Stampede
Manhattan, KS
June 23rd-June 26th

(countrymusictattletale)
Jam in the Valley
Varrysburg, NY
June 30th-July 2nd

(jaminthevalley)
JULY 2016
Country Concert '16
Loramie, OH
July 7th-July 9th

(everfest)
Jamboree in the Hills
Morristown, OH
July 14th-July 17th

(jamboreeinthehills)
Faster Horses Festival
Brooklyn, MI
July 15th-July 17th

(fasterhorsesfestival)
Windy City Smokeout
Chicago, IL
July 15th-July 17th

(us995.cbslocal)
Night in the Country
Yerington, NV
July 21st-July 23rd

(twitter)
Country Thunder Wisconsin
Twin Lakes, WI
July 21st-July 24th

(big995chicago.iheartradio)
Watershed Music Festival
George, WA
July 29th-July 31st

(countrymusicrocks)
Country Fest Long Island
Riverhead, NY
July 30th-July 31st

(countryfestli)
AUGUST 2016
Country on the River
Prairie du Chien, WI
August 4th-August 6th

(103wjod)
WE Fest
Detroit Lakes, MI
August 4th-August 6th

(valleynewslive)
We hope you have a blast this summer at all your favorite concerts and shows. Be sure to show off your Redneck Couture and Boot Bling at any event! Don't forget to tag us!
IG: @redneckcouture
Twitter: @coutureredneck