Now that you're hitched, it's time to escape and go off on your first adventure as a married couple together! Whether you want to go somewhere rustic, get down and dirty, head to a tradition spot or enjoy a stay-cation, this list will hopefully inspire you for where you'd like to spend your honeymoon, how you'd like to spend it, and your options for the actual spending part of spending time.
Planning the Adventure
(travelbyemily)
Things To Consider & Remember
Where are you gonna go? What's your budget? What do you want to do? How long do you want the honeymoon to be? When do you want to go on the honeymoon? There are a ton of things to consider when it comes to your honeymoon. Make sure you consider...
-Do you both actually want a honeymoon? (Do you need a vacation together now? Do you want to vacation so quickly? This is a tradition that you are in no way required to partake in.)
-Date of honeymoon (Do you want to go the day after your wedding? Do you want a seasonal honeymoon? Do you want to wait for a different special occasion? Is a honeymoon in the budget for now or in six months?)
-Length of honeymoon (Is this going to be a month long excursion or a fun weekend getaway? Can you afford to take a long period of time off?) 
-Honeymoon Budget (How much do you want/can you spend on a honeymoon? What will you spend on hotel/activities/travel/etc?)
-The details (Where do you both want to go? Where will you stay? How will you get there? What will you do there?)
-The prep work (Planning the honeymoon, booking travel, taking time off of work, house sitter, etc.)

(pinterest)
-Don't procrastinate (Booking items in advance will allow for plenty of planning, as well as affordability)
-Plan the honeymoon together (You may have been planning your fairy tale getaway honeymoon to Paris for years, but if your spouse hates the idea of flying, you might have a problem. Plan the adventure together, this is the first big thing you do as a married couple more often than not.)

(perfectblendentertainment)
-Be specific with what you want. (This is a special adventure that is probably going to cost a considerable amount of money. Make sure you make the best of it, and if you want to do something--do it!)
-Do your research. (What's a bit more time on the internet or Pinterest gonna hurt?)
Helpful Apps and Websites for Planning
There's an App for That! 9 Apps and Websites to Help You Plan the Perfect Honeymoon
How (And When) to Plan Your Honeymoon
10 Amazing Apps to Make Your Honeymoon Travels a Breeze
Location, Location, Location
Traditional Honeymoon Destinations
Hawaii

(brides)
The Caribbean, Cancun, Cayman Islands, Aruba, Rio

(edgertonstravel)
You can't really go wrong on a tropical island. There's always spending long hours on the beach, staring at crystal blue ocean, enjoying fruity cocktails and booming night life.
Europe

(heyprettything)
Explore Europe's cities of romance and culture!
Southern Inspired Honeymoon Destinations
Savannah, Georgia

(hamilton-turnerinn)
New Orleans, Louisiana

(travelersjoy)
Wrightsville Beach, NC

(southerngirltravel)
Red River Gorge, KY

(kylandsales)
Charleston, SC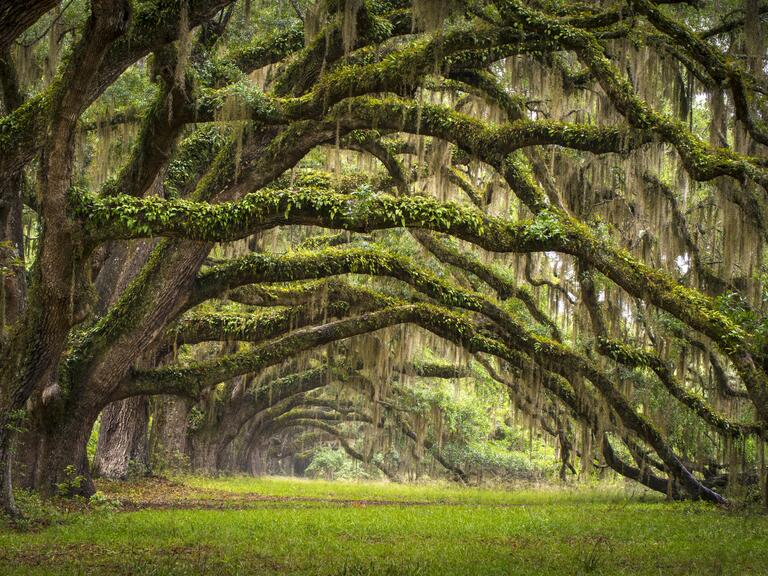 (theknot)
Fredericksburg, TX

(baronscreekside)
Virginia Beach, VA

(breakersresort)
Wilmington, NC

(resortsandlodges)
Fairhope, AL

(vacationidea)
Gatlinburg, TN

(pinterest)
Asheville, NC

(thefarmcabins)
Nashville, TN

(studioweb)
Louisville, KY

(jaclynjourney)
"Outside of the Box" Honeymoon Destinations/Ideas
The Comfort of Your Own New Home

(axka)
Spend your honeymoon decorating, consummating and enjoying your new living space together! Make the house a home. 
A Treehouse

(treehousepoint)
Camping

(travelersjoy)
Staycation

(perfectweddingguide)
Cross Country Road Trip

(tahoeunveiled)
Helpful Links for Your Honeymoon Location:
50 Best Places to Honeymoon in 2015
5 Unconventional Honeymoon Ideas
24 Honeymoon Destinations You've Never Thought Of
15 Best Honeymoon Destinations in the USA
25 Best Small Town Honeymoon Destinations in the US
Find Your Perfect Honeymoon Destination from Southern Living
55 Honeymoon Destinations You'll Remember for a Lifetime
The Honey List
5 Southern US Honeymoon Destinations

Budgeting
Let's talk $$$. When it comes to your honeymoon there are plenty of things you can spend money on:
-Hotel
-Airfare/Train tickets/Rental car
-Activities and tourist stuff
-Food
-Souvenirs
And so on.
ACTUALLY BUDGET AHEAD OF TIME.
Planning is important to staying on budget. Figure out what you can spend on each item, and then find the options that fit within your budget.
Utilize help.
Research online and in real life. Seek professional help as well. Use apps such as honeyfund to get assistance for your honeymoon budget.
Register for your honeymoon.
Honeyfund isn't the only honeymoon registry out there, but it's probably the best because you aren't confined to a specific destination or timeframe. However, most honeymoon locations allows for a registry, like Disney World.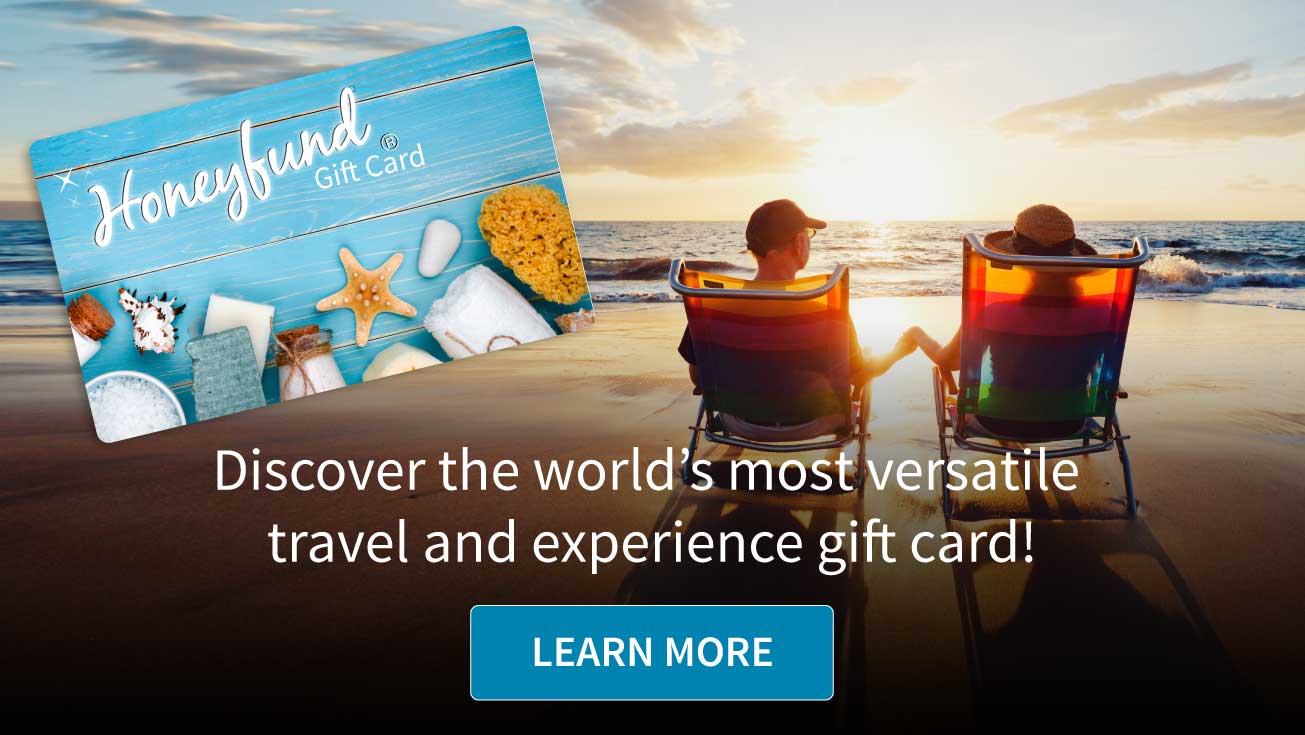 (honeyfund)
Make a spreadsheet.
After all of your wedding planning, you probably don't want to see an Excel document for another 5 years, but seriously this will help. Check out The Plunge's Honeymoon Budget Spreadsheet for reference.
25 Ways to Honeymoon for Less
19 Ways Ideas to Save Money When Planning Your Honeymoon on a Budget
Tips for Taking Your Dream Honeymoon on a Budget 
Extra Advice
-Take lots of photos
-Don't forget that it's a vacation.
-Enjoy yourselves.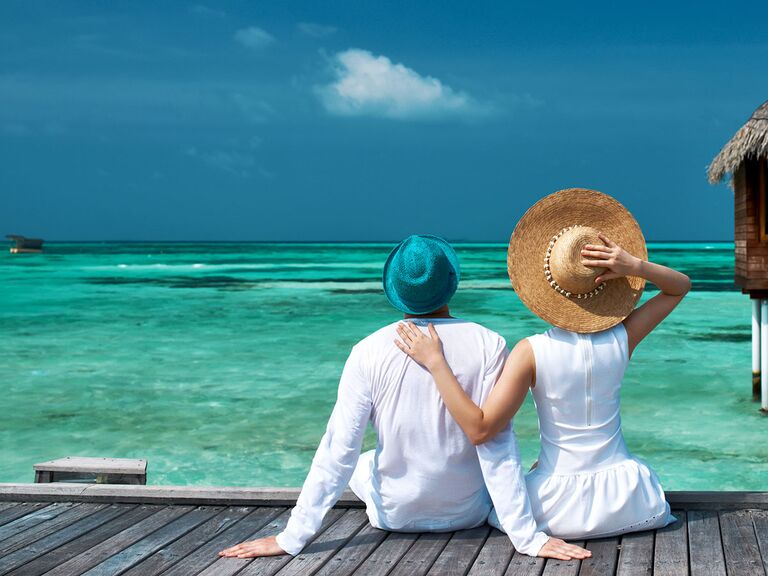 (theknot)
-Keep on budget.
-Don't feel obligated to do things because people suggest them, or they are the tourist things to do.
-Make memories.
-Have fun.

(romantictravelbelize)