Warm Vanilla Cider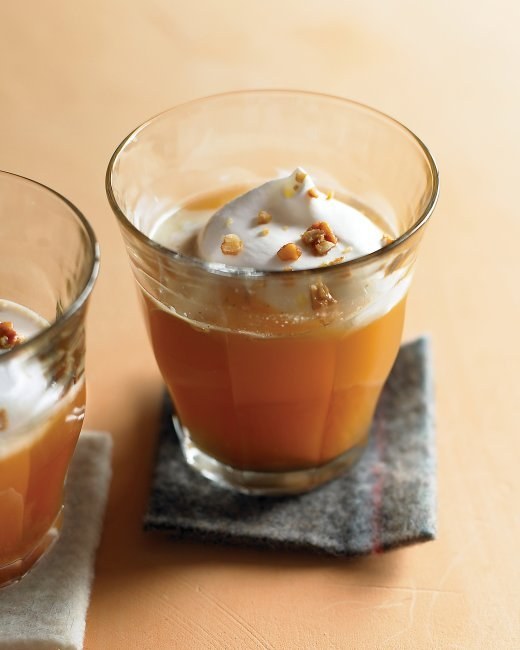 (marthastewart)
Ingredients:
6 cups fresh apple cider 
2 tablespoons packed dark-brown sugar 
2 whole nutmeg seeds 
1 vanilla bean (split and scraped) 
6 ounces (3/4 cup) bourbon, if desired 
Whipped cream 
Honeyed Walnuts
Step One: "Combine apple cider, dark-brown sugar, nutmeg seeds, and vanilla bean in a medium saucepan. Gently simmer over medium-low heat for 15 minutes."
Step Two: "Remove from heat, and add bourbon if desired. Remove and discard solids."
Step Three: "Divide among 6 mugs or heatproof glasses, and top each with a dollop of whipped cream and a few honeyed walnuts."
Thanks, Martha Stewart for this recipe!